Today's Sunday Best features my lovely amazing daughter. When I asked my husband to take my pictures for this post my little Zoey got supper excited and asked if I would take pictures of her too. How could I say no to that! So I bring you today's Sunday Best Mommy Daughter Edition.
Here is my wonderful little Zoey! I Told her "Do your modelings!"... and this is the magic that happened. This is every picture I took in the exact order I took them. I LOVE HER!
Everything she is wearing is from Walmart except the headband.
Everything she has on was $5 or less.
Here we are both doing our Kissy faces:
Ok, Ok, Here is what I wore today:
Dress: Tiana B
I got this dress for $1.50!!!! I picked it up at a local thrift store in my small town the retail value is $50!
Belt: Unknown Brand Store: Ross
Accessories:
I also had on a simple black bangle bracelet. I've had the bracelet so long I forget where it came from.
Now for the make-up:
Well I hope you enjoyed today's Sunday Best! Feel free to let me know what you think, your comments mean the world to me.
Want to see more beautiful looks check out these other link ups: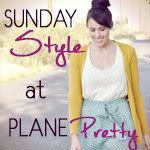 <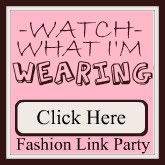 <
All items were purchased by me and all opinions are my own.